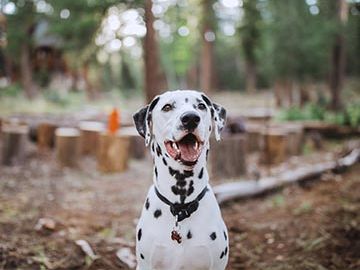 For almost 150 years, The Kennel Club has understood the special connection that exists between people and their canine companions. When the Kennel Club Charitable Trust was established over three decades ago, its mission was to bring this unique appreciation into a charitable setting so that canine lives could thrive and human lives would flourish alongside them.
Now, as one of the largest dogs' trusts in the country, we are widely respected for delivering major projects and forming innovative charitable partnerships. Since our foundation, we have donated over £11 million to a variety of dog charities and pioneering research projects aimed at reducing suffering and improving both the health of dogs and the people whose lives they enrich.
As we all reflect on the effects of the global pandemic, something which has sharpened everyone's perspective on the special relationship we share with dogs, the Trust is also taking stock. Our 40th anniversary in 2027 is fast approaching and we want to celebrate reaching this milestone with a robust, sustainable strategy for growth. The next six years present us with a real opportunity to strengthen our fundraising programmes, so that we can say 'yes' to more applications for support and create exciting new partnerships with like-minded organisations doing brilliant work in our priority areas.